Lama pula nak tunggu 'kemunculan' semula oppa BTS ni! Sampai bila agaknya mereka akan buat comeback?
Rasanya tak sampai sebulan pun BTS berehat, dah ramai ARMY mula merindui jejaja-jejaka cute! Dalam masa tempoh berehat kali ini, mereka habiskan masa untuk keluarga dan diri sendiri. Yelah bila bekerja, masa untuk diri sendiri pun susah nak cari, inikan masa untuk family. Since lama lagi kita nak tunggu mereka buat comeback, apa kata kita tengok sikit a few fun facts tentang Jimin dengan RM? Maybe ada a few things yang korang tak tahu tentang oppa kita?
JIMIN A.K.A MOCHI SEXY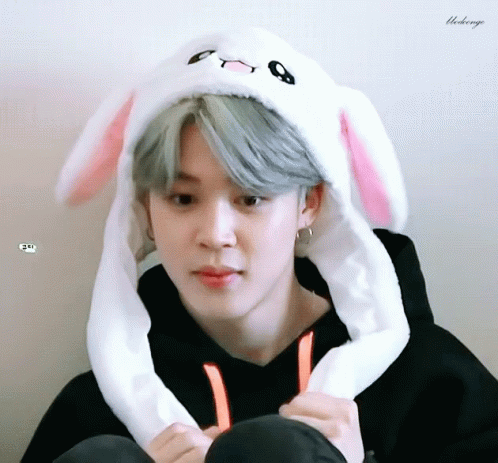 'Mochi Sexy'? Sebab Jimin digelar 'Mochi Sexy' ialah kerana wajahnya yang putih melepak dan pipi tembam, sebab tu RM mula panggil dia dengan nama tu. Tambah lagi dengan gaya seksi dia dekat atas pentas, buatkan nama tu sesuai dengan dirinya. At the same time ada ARMY panggil Jimin dengan nama manggae teok (rice cake)! Amboi, macam-macam gelaran Jimin dapat ya!
JIMIN KING OF ABS
Berterabur jiwa sis bila tengok video Jimin tunjuk abs dia waktu perform dekat atas stage. Before debut dengan BTS, Jimin pernah diminta untuk tunjukkan abs dia dalam koreografi lagu berjudul 'No More Dream' dan perkara itu buatkan dia rasa cemas sebab terpaksa tunjuk bahagian badannya. Tapi waktu dia perform lagu tersebut, fans bukan main seronok sampai bersorak kegembiraan. Mulai saat itu, Jimin dikenali dengan abs dia yang seksi, hehe!
RM BAE MATERIAL
Perempuan mana yang tak sukakan lelaki tinggi lampai pakej sekali handsome? That's why RM atau nama sebenarnya Kim Nam-joon jadi kegilaan ramai! RM miliki ketinggian melebihi 180cm, which is paling tinggi dalam group BTS. Dan RM pun boleh tahan rajin pergi gym, itu yang buatkan bentuk badan dia lebih menyerlah antara yang lain. Kira boleh saing-saing dengan Jimin laa, body goals! Hehe! Kalau korang perasan bahagian peha dan lengan dia makin 'berkembang' dan terbentuk.
RM KAMUS BERJALAN
Macam yang korang tahu, as a Korean, mereka sangat mementingkan bahasa ibunda mereka dan ada juga a few tak fasih berbahasa Inggeris. Tapi lain pula bagi RM, dia digelar 'kamus bergerak' dalam kumpulan BTS sebab English dia sangat power! Since kecil lagi ibu RM dah ajar dia untuk belajar bahasa Inggeris dengan cara belikan buku berjudul 'Friends' hingga buatkan dia power English seperti sekarang. Bukan itu saja, RM juga pernah join program pertukaran pelajar di New Zealand selama enam bulan dan waktu itu dia dapat markah 900/990 untuk TEOEIC (The Test of English for International Communication). Power-nya oppa!
LUNARIA BTS DOLL GIVEAWAY!
Dengan excited-nya, LUNARIA akan bagi giveaway patung BTS kepada dua orang girls yang bertuah! Siapa agaknya yang bakal memiliki Jimin dan RM ya? Masukkan Instagram account awak dan jawab soalan mudah di bawah! Goodluck girls!
Update: Tahniah Pemenang Giveaway
Doll Jimin:


Firzana Syamimi dari Georgetown, Penang
050510-07-xxxx
Doll RM:

Nurhanim Hamira dari Puchong, Selangor
000501-10-xxxx
Pemenang telah dihubungi, the dolls will be on it's way to you girls, enjoy!